About Nessie
About Nessie
Nessie is a rare feature in SC2000 that makes a rare appearance sometimes in lucky SimMayor's cities. Nessie is the Maxis version of the loch ness monster and was the last tile added to the game.
How To Catch Nessie
It is not easy. What I did was build a city, that had only one, fairly large lake ( or a river with a sea ). Then I placed as many marinas as I could but only filling half so there would be room for the boats to sail around ( in Power, Politics, and Planning they said that for Nessie to come, you needed to have marina's in the lake ).
Then I realized that I'd better get rid of any zoos so that the lion roars wouldn't confuse me with the Nessie roars ( They are identical ).
Then I waited for 20 years to pass and I would reload the games and wait for 20 years again and so on until I heard the roar. I recommend that you do not try to get Nessie unless you have a lot of patience ( once I heard and saw Nessie but did not pause the game in time. I didn't see it again until about 10 minutes later).
I think the most important things to do if you want to see or catch Nessie is to try and have only one body of water ( I know I had 2 but I don't think Nessie comes in salt water), make marina's in your body of water, demolish all zoo's ( and replace with stadiums if you have the money ), and the biggest key, have patience.
If you want to know what Nessie really is it is a boat, If you don't beleve me pause the game when you see Nessie and push "SHIFT" and click on the monster!!
Download a City With Nessie in it
Screenshots of Nessie ( by the Sim Gateway )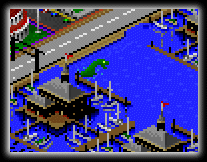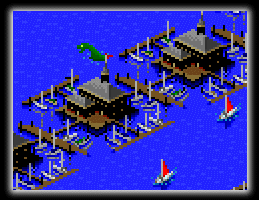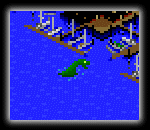 ---
Copyright © 1999, 2019 Brian Kloppenborg. All Right Reserved.